A number of years ago, our preteen daughter Stephanie was having an emotional meltdown.  She had been arguing with her mother over a pair of obscenely overpriced jeans from retailers Abercrombie and Fitch and losing the battle.
The scene moved into the parking lot. Mom's resolve never wavered.  Stephanie was leaving the mall without a new pair of jeans.
In anger, she slammed the car door behind her. Unfortunately, younger brother Matt was following close behind and had just reached inside the door frame when the door completely closed on his hand, smashing his little fingers.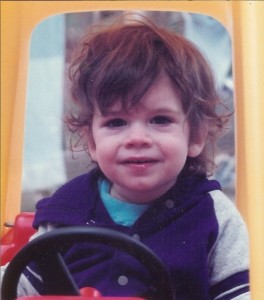 Fearing broken bones, Mom rushed Matt to the "doc in the box" emergency pediatric care clinic, where a physician examined him. A kindly female doctor looked into his ears and mumbled surprise before informing my wife, "He has an ear infection."
She made eye contact with Matt and asked, "Sweetie, do your ears hurt?"
For a moment or two he simply stared at her incredulously through still watering eyes.  Then, holding up his injured hand for all to see,  slowly and deliberately he said, "No — it's my FINGERS!"