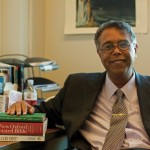 I used to think that Al Gore was the biggest hypocrite in the world as he flew around in his private jet, and the inconvenient truth that he bought an $8.875 million dollar oceanfront property, after scaring the sellers into believing the oceans are about to rise and drown everyone on the coast.
For Al to really believe his own nonsense, he'd have to understand geography about as well as Congressman Hank Johnson, who once thought the addition of eight thousand Marines to the island of Guam might cause the entire island to capsize.
Surely Al didn't think the oceans would rise twenty feet on the east coast while sea level remained the same on the west coast.  He couldn't possibly be that dumb, could he?
Remember, for eight years Gore was only a heartbeat (or impeachment conviction) away from becoming the 43rd President of the United States.
Personally, I think famous hoaxer P. T. Barnum would have been proud to call Al his son, I think, because it would be absolutely stupid to pay millions of dollars for oceanfront property if you really think it will be underwater in a few years. Nobody that stupid has millions of dollars for very long.
But I think Al has nothing on Hector Avalos, an atheist college professor with some really big cohones.
Avalos is (allegedly) a professor of religious studies at Iowa State University. The need for qualifying his professional title should become quite obvious, by the very next sentence.
Almost eight years ago Hector Avalos wrote a book called The End of Religious Studies.
Yet Avalos continues to draw a hefty paycheck from Iowa State for teaching 'religious studies.' What irony! Now is this a great country, or what?
On the other hand…if that isn't hypocrisy, what is?
His most recent published book isn't available though Barnes and Noble, Smashwords,  or Amazon.  It seems to be exclusively offered through the publisher's web page, apparently considered an academic work intended for young skulls full of mush. Nothing else could explain to me what would make this "scholarly" book worth a whopping $95 for the hardcover copy of The Bad Jesus. (even $35 just for the paperback?)
Avalos has a long history of cherry-picking verses from the Bible and weaponizing them against Christians as it suits his purposes — for example, to justify his support for gay marriage and suggest the Bible condoned polygamy.
I'm struggling to wrap my mind around this glaring contradiction. Why has this man kept his job? And why does he even want it, considering he's the guy arguing for evolution theory in a debate about creationism? Does he need the easy paycheck that bad?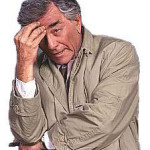 Unless I am misunderstanding something, as many as eight long years ago, Hector Avalos wrote a book effectively arguing that he shouldn't have his job — that his job shouldn't exist. I believe him, and wholeheartedly agree that taking his course would be useless.
Therefore Professor Avalos should resign. Immediately.
There isn't a nice way of putting it — a guy who's an atheist taking a paycheck to teach religious studies (that he has admitted he doesn't believe is worthwhile) is committing academic fraud.
Avalos might know something about the Bible, but he obviously knows nothing at all about God.
I almost pity the charlatan.