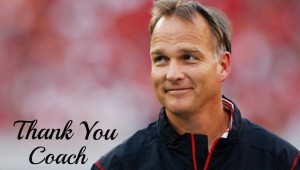 Dear President Morehead,
I only have one football team I care about — the Georgia Bulldogs. I've been a fan for more than forty years, as long as I've cared about the game.
I'm a member of a Facebook group called "Georgia Fans Who Support Mark Richt," which has more than 13,000 members.
I'm going to ask these friends of mine also voice their objections to the ridiculous, ill-conceived decision by Greg McGarity to fire Mark Richt.
I'm fairly certain that Greg McGarity has destroyed the future of our football team by firing Coach Richt at this moment in time and set our program back for years to come.
There just aren't that many coaches of the caliber and with the character of Coach Richt. When the coach who finishes the season at 9-3 is fired and the coach who finishes 3-9 keeps his job, something is really screwed up. If somebody needed to go, it was Greg McGarity.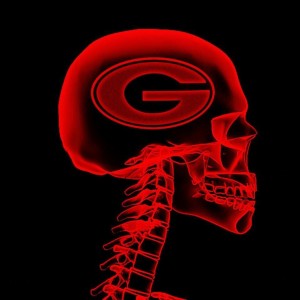 As long as Mr. McGarity remains as your athletic director, I cannot in good conscience continue to support Georgia football until he's gone. Neither shall I wear Georgia gear, attend games, wear the UGA apparel that I already own, or donate money to the school.
Mr. McGarity has been the problem, and now he just fired the solution. No Georgia fan is dumb enough to believe the reports claiming this decision was mutual. Greg McGarity fired Mark Richt, and now you need to fire Greg McGarity.
Please. Today. Get rid of him before he can do any more harm.
I am asking my fellow members of the Bulldog Nation and UGA alumni to consider joining my boycott of UGA until Greg McGarity either resigns or has been fired, and to let President Morehead know how you feel. Mr. McGarity hasn't been willing to spend the money necessary to build the premier football program in the SEC, and punished Coach Richt for his own incompetence. We're never going to compete for national championships while Mr. McGarity controls the funds for the program.
Our football program has now been destroyed. I am devastated, a very sad Bulldog today.
Sincerely,
John Leonard
[My brief message to the Bulldog Nation:]
You may express your displeasure with this boneheaded decision to Greg McGarity's office by calling  706-542-9037, the direct number into the Athletic Director's office.
To ask Mr. McGarity to offer his resignation to President Morehead, you may contact him with those requests by emailing him at the following address: gmcgarity@sports.uga.edu.
To encourage President Morehead to accept McGarity's resignation, you may reach him by calling the president's office at 706-542-1214, or by email: president@uga.edu.
Please, make your voices heard!