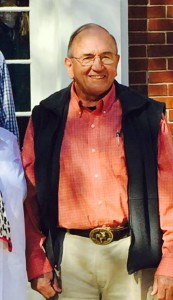 There are exceptions to every rule.
Normally, when I write about something, I tend to get long-winded. Today my message will be short, and to the point.
The man pictured on the left is Lamar Putnam. He suffers from Alzheimer's disease.
Normally I don't call attention to or promote someone else's blog, but this wasn't really a tough decision to make. It's not always about me.
All I had to do was to remember the last few months of my grandmother's life after her stroke, and then to imagine how I would have felt if she'd gone missing when she could no longer remember where she lived. This man is a beloved father and grandfather. His family needs your help.
Mr. Putnam has been missing since January 16th. His family and friends are desperately looking for him, and they need anyone with information on his whereabouts to immediately contact the police.
Please take a few minutes to read this blog to familiarize yourself with the facts of the case. There are reasons to believe Mr. Putnam could still be alive, but with winter weather moving into the area, the importance of finding him becomes more urgent by the minute. It could snow this weekend.
Also please share the information at the link provided above  with all your friends and family, especially if you live in Georgia or Alabama. As more people keep looking for Mr. Putnam, someone will surely find him. By doing so you just might save his life.
Please help Lamar find his way home. His family misses him.
Thanks for your time.