Sympathy is defined as feeling sorrow for the misfortunes of someone else.
Empathy means you can literally understand, or at least to some degree share their experience.
This post will be very short and to the point, because I can only type with one hand at the moment. My left arm is temporarily useless.
I had elbow surgery this morning, and my anesthesiologist put a nerve block on my dominant arm. Probably until tomorrow, I won't  be able to feel anything or use my left hand, a very strange experience that once again has reminded me of Devon Gales.
Please forgive any typos or unclear thoughts expressed by my currently drug-impaired brain. The loss of use of my arm is a very strange sensation, yet in my case it will be temporary. When this wears off I expect to welcome pain as the indicator my body wants to heal itself and didn't enjoy this morning's experience. My arm may be hurting right now, but I don't care.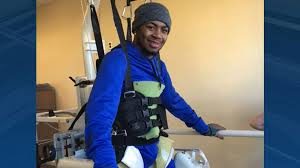 In case you forgot or didn't know, wide receiver Devon Gales was paralyzed last year while blocking on a kickoff return during a game between the Southern University Jaguars and the University of Georgia Bulldogs, in Sanford Stadium. However, for young Mr. Gales, full recovery will take much, much longer, He's made tremendous progress that has been reported in the news, but there is a long way to go for a complete recovery, and the restoration of full use of his extremities.
Usually when I write about a tragedy, typically a request that people contribute financially will accompany my shameless attempt to pull on your heart strings.
Perhaps the Percocet is clouding my judgment, but I know how generous the Bulldog Nation is, and think it might even be offensive to assume you need to be asked, so this post won't be asking you to contribute even more money.
In truth, I don't even know that his family needs more assistance at this time, and the cup has overflowed with love and generous donations from the Bulldog Nation, for an opponent who became a Dawg through adversity.
Today, after my surgery, briefly I can empathize with Devon Gales. Only for a moment, though, yet this experience has opened my eyes, because this time, cheating isn't possible. I can't merely imagine what it might feel like to have no control or use of one of my arms; it really is useless at the moment.
I can't use my hand today. But for me, this is only temporary.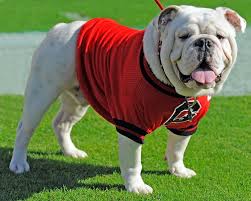 The courage and determination of this young man has been shown to me in a new light. What I'd like more than anything today, is for everyone who reads this to join me in prayer for a major breakthrough for Mr. Gales that will lead to his full recovery, which will require a miracle in some form or fashion — either a secular miracle in the form of a major medical breakthrough, or divine intervention.
I'm the sort of person with more confidence in God than my fellow man, but beggars can't be choosers. I'll take either one, of course,
The body wants to heal itself. Nevertheless, Mr. Gales still needs our love and support. The Creator of this body listens to prayer. When two or three join together in sincere prayer…you get the idea.
Thank you for your time and consideration.