The original purpose for building this website was to create an internet platform to advertise the fact I'd become an author, and to promote my books.
The idea was that my writing would eventually provide me some level of income, but there's only one small problem — I haven't written enough material in any particular genre to draw and sustain a large audience, and there's a lot of competition in this new age of digital publishing.
Long ago the decision was made to sacrifice quantity for quality, so I haven't tried to produce a steady stream of content on one particular subject. I have tried to focus on writing well, rather than publishing more frequently. Naturally, it was a very rewarding feeling in 2013 when not one or two, but three of my books won awards, but the problem is that awards don't automatically produce income. The market has been flooded with competition, and not enough people know who I am. I'm no genius when it comes to marketing myself as a writer, but I know that I don't have enough readers, book reviews, and my work hasn't gotten much publicity.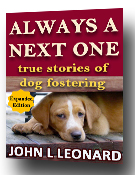 This is somewhat difficult to write without sounding like I'm pleading for money, but in order for my work to earn income, I need to sell books and short stories. I have resisted the idea of buttons soliciting donations to support the website, and Patreon accounts. But on the other hand, I don't have an agent, or a book deal. I don't get paid six or seven-figure advances on work that hasn't even been written yet. The two small, independent publishers who have published my work paid fair royalties, but those are based on book sales. To be brutally blunt, if my family depended on my income as a writer to survive, we'd have starved to death about nine years ago.
Fortunately my wife believes in my talent as a writer, and I believe in myself.  The problem is largely one of my own making, I do believe.  Because my six published works range from nonfiction books about religion and philosophy (Divine Evolution and Counterargument for God), a collection of short stories about animal rescue called Always a Next One, plus three detective novels, I haven't built an audience base that impatiently waits on my next book.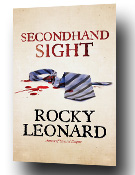 My first novel, Coastal Empire, introduced private detective Robert Mercer and his canine partner, Ox, as they tried to solve the mystery of why someone might steal a person's identity without stealing their money. Premonition is the sequel to Coastal Empire, and Secondhand Sight is an amateur sleuth novel featuring Dan Harper as the main character. The next Mercer novel, which will be published in 2017, will be called Atheist's Prayer.
I know from comments that people enjoy reading my blog, or so they claim, but do those same people read my books? If not, why not?
What do you like about my website, and what don't you like?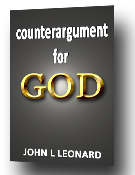 Like anyone else with an ego, of course I enjoy a complimentary review, especially when it is published at Amazon. However, I must admit that I crave constructive criticism, and I pay closer attention to those one and two-star book reviews, especially when it is obvious the person actually read my book. After all, if we fail to learn from our mistakes, we never stop making them. If my next novel isn't better than anything I've written before, I'm not learning enough from my mistakes.
If you read one of my books, did you publish a short review on Amazon? Don't worry about hurting my feelings, if you didn't like what you read. Trust me, I'll get over it.
I've been thinking about ways of monetizing the website, but the only thing I've decided to do so far is to publish here more often, and ask for your feedback on my writing. Having Atheist's Prayer published later this year ought to help. Yes, I am committed to seeing that project completed in 2017, and then moving on to Devil's Breath. I'm committed to working on Atheist's Prayer every day, until published. Less time squandered on social media, and more time devoted to real work. If I simply went by Google Analytics, I'd write about Georgia Bulldog football every day, but I think there are enough websites already dedicated to that subject.
So…what do I do right? What am I doing wrong? What should I be doing differently?
Your feedback is greatly appreciated.