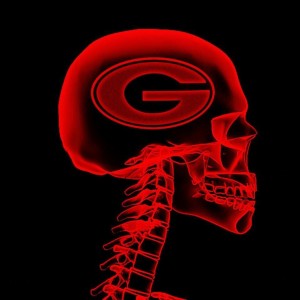 On February 10, 1980, the Russian national hockey team absolutely demolished the U.S. national team in an exhibition game in Madison Square Garden just prior to the Olympics, by a 10-3 score.
Arguably the game hadn't even been as close as the score. The Russian team looked a lot like the Harlem Globetrotters on ice, and the U.S. team appeared to be significantly less competent than the hockey equivalent of the Washington Generals. They didn't even look as good as the Mighty Ducks (meaning the team coached by Emilio Estevez, not the NHL version.)
After that brutal and humbling loss, U.S. coach Herb Brooks made a very interesting observation. He said: "Sometimes a real butt-kicking is good for a quality team, or a quality athlete."
Incredibly, less than a month later the U.S. national team managed the unthinkable and defeated the Russians in the far more-important "Miracle on Ice" rematch in the Olympics.
Do you believe in miracles? I do.
I happened to watch that 1980 hockey game in the SAE fraternity house in Athens, Georgia as it happened, in real time. And yesterday I witnessed a similar sports miracle. Georgia won the SEC Championship by three touchdowns by the same team that had beaten them by more than three touchdowns, only three weeks earlier.
Don't pinch me. If I'm dreaming, I don't want to wake up. The University of Georgia Bulldogs are the 2017 SEC Champions.
Say it again, out loud and proud. Go Dawgs! Sic 'em! Woof woof woof woof!
Who could have believed it, before this season started? Heck, who besides our players and coaches believed it was possible, after previously losing to this same team by more than three touchdowns?
After the ugly loss against Auburn on November 11th, I'll freely admit that I had my doubts. True, Georgia didn't look like the 9-0 team that pummeled what are normally quality SEC opponents such as Mississippi State, Florida, and Tennessee in that first meeting (where Auburn held home field advantage.) Even so, it was tough to tell whether UGA looked that bad or Auburn looked that much better. Their solid victory in the Iron Bowl two weeks later suggested that Auburn had looked that good. Our defense struggled against the balanced offense of Auburn in that first game, and their defense dominated our offense.
We even made uncharacteristically silly mistakes on special teams that cost us points. While I expected UGA to play better in the SEC Championship Game than they had in the loss at Auburn, I never imagined this team making such a profound turnaround in less than one month. Play better, sure. But to win the game convincingly, by 21 points? To absolutely dominate the team that had done the exact same thing to UGA less than a month ago? No way.
Kirby Smart deserves a lot of credit for yesterday's victory. And I hope the "fire Jim Chaney" sliver of the Dawg Nation population has been silenced for the foreseeable future, but if fans could award a game ball to the coaches for yesterday's victory, mine would go to Mel Tucker.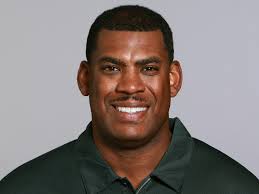 His defensive game plan had accounted for everything Gus Malzahn would try to do in the SEC Championship Game, and shut it down. After their first and only scoring drive of the game, our defense suffocated Auburn's offense, with a turnover literally turning the tide of momentum in the game.
While it's true that I write novels (which make excellent Christmas gifts), I could never make up a script like yesterday's game because I personally ascribe to the theory that a story's plot line must be not only be plausible, but totally believable. The storyline from yesterday's championship game is the sort of nonsensical crap that Hollywood often tries to sell. It only works when the story is true.
Even so, a 43-point turnaround is positively surreal.
Okay, so who's next? The pundits believe it will be the Oklahoma Sooners in the Rose Bowl on New Year's Day. Win, or the season will end.
Coach Kirby Smart and the Georgia Bulldogs have already exceeded my expectations for the 2017 season. I expected them to win the SEC East, but not to sweep their SEC East opponents and win the SEC. I expected them to play well and have a better season than 2016, but not to flirt with an undefeated season. So my expectations for this year have been met, and exceeded.
This year's UGA football team has already achieved great things, and only two games remain. They are the 2017 champions of SEC football, which is almost as good as being "champions of life" (with no apologies to Butch Jones.) There's only one thing left to do…become national champions as well.
Now it's time to get greedy.