Speciesism is a term used by so-called animal rights activists to belittle the belief a hierarchy exists within the animal kingdom, and that human beings are a superior form of life lording over the food chain.
The extremists have decreed speciesism to be just as bad as racism or sexism. By their definition, I am a speciesist.
To the average animal rights activist, a human being is just another animal — nothing special.
As People for the Ethical Treatment of Animals (PETA) founder Ingrid Newkirk famously said, "When it comes to having a central nervous system and the ability to feel pain, hunger and thirst, a rat is a pig is a dog is a boy."
Therein lies my problem with PETA — members of that organization obviously fail to recognize that the lives of some creatures are clearly more valuable than others.
And on that critical point, I strongly beg to differ. Of course, Newkirk is right about one thing — animals can feel pain. So what?
Animals can get hungry, and thirsty, just like a human being. Yet when a human suffers a mortal or life-threatening wound, they often go into shock, which ultimately causes them to experience less pain. By the same token, why can't we assume the same thing happens with other animals, that they might also go into shock when death becomes imminent?
The animal liberation movement began with noble intentions — opposing the barbaric practice of using of kittens and puppies for laboratory testing or medical experiments.
But a rat is vermin. A pig might be served for dinner. And a dog is man's best friend, as this story suggests: a heroic German Shepherd dog was bitten three times while saving the life of a seven-year-old little girl from a rattlesnake, instinctively jumping between the snake and the child to protect his human companion from harm.
A "pet" snake would surely not do likewise. Reptiles are not known for displays of altruistic behavior. Yet applying the rationale of PETA's Newkirk to this story, the life of the rattlesnake is no less valuable than the life of the dog, or even the life of the little girl.
According to Newkirk (and PETA) the snake has an equal "right" to life. Here's my take on the situation– the snake has every right to live until it poses a direct threat either to me or my family.
Human lives matter more.
A copperhead or rattlesnake deep in the woods won't bother me, so I won't bother it. But a dangerous snake slithering around in my own backyard is a completely different story, and it will soon be a dead snake. Should the snake bite my German Shepherd, I would even take great satisfaction from killing it, and I would surely use excessive force to be certain the snake was dead.
This is just common sense.
The word ethics simply means defining, and then defending a concept of right versus wrong behavior. In philosophy, the study of ethics leads to a determination of morality, of right versus wrong and good versus evil.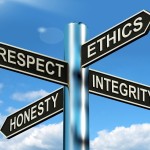 According to these animal rights extremists, people should not kill and eat other animals, or see them as any less important than a human being. It is even considered immoral to eat steak, or a chicken leg.
The term speciesism was coined by British psychologist Richard Ryder in 1970. To explain the application of the word he wrote,
"Since Darwin, scientists have agreed that there is no 'magical' essential difference between humans and other animals, biologically-speaking. Why then do we make an almost total distinction morally? If all organisms are on one physical continuum, then we should also be on the same moral continuum."
In essence, Darwinism takes the Creator away from His creation. Naturally, the fatal flaw in the logic of this line of reasoning is that life cannot evolve until it exists. Before evolution could ever become possible, creation has already occurred.
Philosopher and Ethics Professor Peter Singer wrote the seminal book for the "animal rights" movement published in 1975, titled Animal Liberation. In his book, Singer popularized the term "speciesism" as a subtle form of criticism of the traditional Judeo-Christian worldview that granted human beings dominion over the animal kingdom.
The term implies a prejudice against animals exists within humans that's not really any different from prejudices such as racism or sexism — essentially, it is an atheistic argument that challenges and even directly contradicts the theology of the Bible and traditional Christianity, which asserts that God created both animals and man.
Singer argues that human beings have no business raising animals for food or using them to otherwise improve the human condition, under the pretext that animals should have rights equal to a human.
It is perfectly okay with me, if some activist nutcase wants to label me a speciesist. Guilty as charged.
I even have a confession to make: animal flesh is delicious. Human beings were designed to be omnivores. We need meat in our diets as a primary source of protein. Contrary to popular belief, vegetarians are not necessarily healthier than meat eaters.  There's nothing wrong with eating a (cooked) dead animal.
Humans are supposed to be good stewards of the earth and to manage our natural resources. We've also come to realize that carnivores are actually very good for the environment because they control the population of grazing animals, learned from observations of the reintroduced wolves in Yellowstone National Park.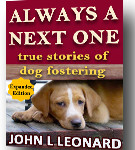 Anyone who questions my credentials as an animal lover should read the book shown on the right, because I wrote it.
Always a Next One is a collection of short stories about animal rescue, and probably the best evidence that I could offer as proof of my love and devotion to our four-legged companions.
If you haven't read  my book, please buy a copy from Amazon. You can find it online either by clicking here, or on the book cover itself.
Then after you've had a chance to read it, please consider leaving a short review online, that might help other readers discover a new book they might like. Your opinion matters more than mine, when judging the quality of my work. Okay, that's more than enough shameless self-promotion. Let's get back on point, shall we?
Under no circumstances should one of these ridiculous animal liberation activists attempt a stunt like this with me, to antagonize or berate me because I like to eat both eggs and chickens. Such a confrontation definitely would not end well for the drama queen…
I would begin by politely noting that in Genesis 1:28, it says that the Creator of all living things gave Adam and Eve authority over every other creature:
And God blessed them, and God said unto them, Be fruitful, and multiply, and replenish the earth, and subdue it: and have dominion over the fish of the sea, and over the fowl of the air, and over every living thing that moves upon the earth.
Furthermore, it's rather clear that if we believe that God exists, we should consider human life as special, and that it's perfectly okay to be a speciesist. And if there's any doubt about whether or not we should use animals for food, the answer can be found in the book of Acts, Chapter 10:
He (Peter) saw heaven open and something like a large sheet being let down to earth by its four corners. 12It contained all kinds of four-footed animals and reptiles of the earth, as well as birds of the air. Then a voice spoke to him: "Get up, Peter. Kill, and eat!"
Naturally my atheist friends (many of whom are animal liberation advocates) would have a conniption fit and say something like, "But that's in the Bible, which is a work of fiction" or something similar, because atheists often mistakenly believe that science has somehow proved that the Bible is a myth.
Clearly, the alternative to being a speciesist is lunacy, if the criteria of PETA is applied to every living organism. The "animal rights" people aren't going nearly far enough, if that's the path they choose. If this nonsense were true, humans ought to be reduced to trying to survive only on dirt and sunlight, like any other plant would.
What about plant liberation? Why should we discriminate against plants, showing favoritism to animals?
Plants are living organisms, too. And if atheism is true and Darwinism is true, then abiogenesis must have occurred without divine intervention. That would mean life was created from inanimate matter by chemical reactions.
According to the calculations of Nobel Prize-winning chemists, at the most abiogenesis could have only happened once without some sort of divine intervention, due of the sheer improbability of such a remarkable phenomenon.
Every living organism on earth would be here only as a result of and related according to sexual reproduction, given sufficient isolation of a small breeding population for an organism, as well as copious amounts of time. If abiogenesis occurred without creation, it would mean that even by eating a vegetarian or vegan diet, we would allegedly be consuming our distant cousins. How can eating a green and leafy cousin be that any more moral than eating a furry or feathered cousin instead?
Don't be ridiculous, the animal liberation advocate will instinctively say…plants don't feel pain. Plants don't have a central nervous system.
Okay, fair enough — but how can we be sure? How do we know this?
It's important to note that scientists have known for a while and it has been proved that plants have learned how to produce extra tannins as a defense mechanism against overgrazing by animals that could potentially kill the plant. As a result, we can believe that at least some plants have a natural instinct for self-preservation and their own survival.
In other words, plants exist in this world which are smarter than some people I know.