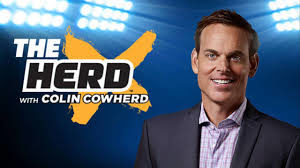 I don't bet on college football games. Most of the time it's hard enough to decide which team will win without trying to factor in the point spread, and it's easier to enjoy the game without a financial stake in the outcome. However, I usually try to figure out which team will win in advance because I consider it an exercise of the same analytical skills I use to write my detective novels as "Rocky Leonard", and specifically the ability to apply logic and reason to problem-solving, especially if I care about the outcome of the game.
As a Georgia Bulldog alumnus and football fan, I care about the outcome of the 2018 national championship game, and I'm aware that the bookies in Las Vegas have installed Alabama as a four point favorite. The prognosticators and pundits have also spoken: Colin Cowherd decreed that Georgia has absolutely no chance to beat Alabama, and according to him the Crimson Tide are "best team in football" who only lost a nail-biter to Auburn,  (by "nail-biter", Cowherd apparently means losing the game by only 12 points as opposed to a 23 point margin.)
UGA fans who have been upset by Cowherd's prediction that Alabama will thrash our Bulldogs in the National Championship game should note that this same "expert" analyst also predicted Oklahoma would defeat both Georgia and Alabama and win the national championship.
Remember, the "experts" forecast Hillary Clinton would be President today, not Donald Trump. In other words, as my late Dad used to say, opinions are like a-holes. Everybody has one. Almost every writer at Sports Illustrated also picked Alabama to win.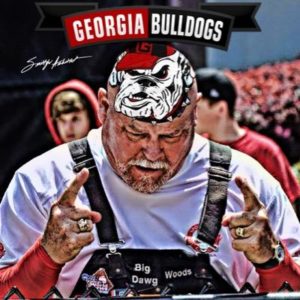 What these experts usually don't do is explain the rationale for their predictions.
But I will. And I'm picking Georgia.
My gut instinct told me to trust the experts, and accept that Alabama will win the game. My heart won't ever accept defeat for my Dawgs so easily. So my brain must break the tie. Logic tells me that all things being equal (no uncharacteristic rash of stupid penalties and mistakes similar to those that led to this season's only loss) for these five reasons:
UGA has proved they have the ability to overcome adversity and make adjustments during the course of the game. In the SEC Championship Game against Auburn, they trailed by 7 and Auburn was within field goal range when the defense forced a turnover and momentum swung. In even more dramatic fashion in the Rose Bowl against Oklahoma, Georgia trailed by 17 points with six seconds left in the first half, and by a touchdown late in the 4th quarter, but won the game in double overtime. Alabama has not had to overcome similar adversity during their season, and if the game remains tight, the advantage goes to Georgia.
Alabama's defense is probably better than Georgia's defense, but Georgia's offense is playing better than their offense, which means special teams could make the difference, and Rodrigo Blankenship has to be pretty confident after making that 55-yard field goal in the Rose Bowl.
Jake Fromm. As much as I love Jacob Eason and respect Jalen Hurts, I can't help but believe that the intelligence and ability of Jake Fromm will make a huge difference in the game. The reason Sony Michel wasn't touched by a defender on his final touchdown run was because Jake Fromm sealed the corner with a very effective block on the defensive back. It isn't the first time this season that Fromm can be seen throwing a key block on a touchdown run.
Roquan Smith, Lorenzo Carter, and Davin Bellamy. Jalen Hurts might be renowned for his ability to scramble in the pocket, but Georgia's defense just played against Baker Mayfield, which gives them recent experience defending against an elusive quarterback. Furthermore, Baker Mayfield is a much more effective passing quarterback than Jalen Hurts.
Kirby Smart is a very intelligent coach. I strongly suspect he might be spending most of his time planning with Jim Chaney and the offense, rather than helping Mel Tucker with  defensive schemes for the game. Tucker has coordinated defenses in the NFL; surely he knows how to game plan for a defending against a conventional pro-style offense. And who besides Kirby would know the best way to attack a Nick Saban defense?
I can't guarantee the Dawgs will win, but I can say that I believe the Dawgs should win. Without the uncharacteristic mental mistakes and stupid penalties the team experienced in the first Auburn game and all things being equal, I believe the matchup favors UGA. That's my story, and I'm sticking to it. This football team has proved its resiliency on the field, more than once.
Just keep chopping that wood, gentlemen. It's time to take down the biggest tree in the forest.